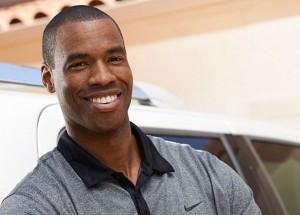 White House, Bill Clinton, pro athletes hail Jason Collins on coming out
by LGBTQNation

 The White House last week joined the chorus of praise by commending NBA veteran Jason Collins for becoming the first active male player in the four major American professional sports to come out as gay.
White House spokesperson Jay Carney called his decision courageous and said the White House supports Collins. He said he hopes the 34-year-old center's team will also offer support.
Carney says the White House views Collins' decision as another example of progress and evolution in the U.S. as Americans grow more accepting of gay rights and same-sex marriage.
Collins disclosed he was gay Last week in a first-person account posted on Sports Illustrated's website.
"I'm a 34-year-old NBA center. I'm black. And I'm gay," he wrote.
"I didn't set out to be the first openly gay athlete playing in a major American team sport. But since I am, I'm happy to start the conversation."
Collins has played for six teams in 12 seasons, including this past season with the Washington Wizards.
"We are extremely proud of Jason and support his decision to live his life proudly and openly," said Wizards President Ernie Grunfeld, in a statement on behalf of the team. "He has been a leader on and off the court and an outstanding teammate throughout his NBA career. Those qualities will continue to serve him both as a player and as a positive role model for others of all sexual orientation."
Adding his praise was former President Bill Clinton, whose daughter, Chelsea, attended Stanford University with Collins.
Former Exodus chairman apologizes & renounces 'reparative therapy'
John Paulk, the former chairman of Exodus International, a Christian ministry devoted to performing controversial gay-to-straight "reparative therapy" has formally renounced his past and says he is "truly, truly sorry" for the pain he's caused by advocating that gays could change their sexual orientation through prayer and therapy.
John Paulk, the former poster child of the "ex-gay movement," issued this formal apology following a recent interview with PQ Monthly in which he renounced his anti-gay past, and said he no longer considers himself an "ex-gay."
"For the better part of 10 years, I was an advocate and spokesman for what's known as the 'ex-gay movement,' where we declared that sexual orientation could be changed through a close-knit relationship with God, intensive therapy and strong determination.
"At the time, I truly believed that it would happen. And while many things in my life did change as a Christian, my sexual orientation did not."
"Today, I see LGBT people for who they are–beloved, cherished children of God. I offer my most sincere and heartfelt apology to men, women, and especially children and teens who felt unlovable, unworthy, shamed or thrown away by God or the church."
Paulk's formal apology comes just one week following a report in PQ Monthly, which revealed that Paulk was frequenting Portland, Ore. area gay bars.
In 2011, John Smid, the former Executive Director of Exodus International's oldest ministry "Love in Action," also publicly admitted that he is gay, and disavowed the message he preached for years that promised gays they could change.